As a 501(c)(3), the Christian Counseling Center offers counseling to individuals, regardless of their ability to pay. We do this through the generous donations of our partners in ministry.
Your support of the Counseling Center contributes to hundreds of sessions each year. Please consider being part of the method God uses to continue his work here. The Christian Counseling Center is now able to utilize the Midlands Give platform year-round.
For online giving: Please use the provided link on our page to donate through our Midlands Gives year-round platform. This enables the donation process to be streamlined for our administrative staff to process. You can give online via credit card or through your bank account using Midlands Gives. You may choose to give a one-time contribution or a recurring gift. Donations are tax deductible. The minimum amount is $10 and there is no maximum limit. Please give generously!
You will receive an email receipt for taxes immediately acknowledging your gift. On your credit card statement, it will read "Midlands Gives." You can also donate anonymously if you choose.
You can also mail a check or drop it by the Christian Counseling Center, please see "Mail it In" section.
*Please know that the security of your financial information is our top priority. We will never share or sell any information entered on this site.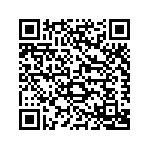 Using our year-round Midlands Gives platform! Scan the QR code to contribute today or schedule a donation! 
To learn more about donating stock, contact:
Rebecca L. Brooks
Vision Wealth Advisors, LLC
803.844.5080
becky@visionwealthsc.com
To make a contribution by mail, please send your check to:
The Christian Counseling Center
ATTN: Contribution Processing
1500 Lady Street
Columbia, SC 29201
Main Office
1500 Lady Street
Columbia, SC 29201
Monday-Thursday- 8:30-5:00
Friday- 8:30-12:30
St. Andrews Office
Located in St. Andrews Presbyterian
6952 St. Andrews Road
Columbia, SC 29212
Northeast Office
Located in Crossings Community Church
2831 Clemson Road
Columbia, SC 29229
Sumter Office
Located in Westminster Presbyterian Church 230 Alice Drive Sumter, SC 29150
Satellite Office
Located in N. Trenholm Road Baptist Church
6515 N. Trenholm Road, Columbia,
SC 29206.