About the Christian Counseling Center
Our Story
The First Presbyterian Church of Columbia, South Carolina brought their vision of a christian counseling center – a place that would serve both the church and the community – to life in the late 1980s. In April 1997, Dr. Tom Barbian began his work as the first Executive Director of The Christian Counseling Center.
Over the last twenty years The Christian Counseling Center has grown to include thirteen Licensed Professional Counselors, six Licensed Professional Counseling Associates, one Staff Psychiatrist, five administrative staff, and continual openings for graduate intern counselors.
Each year thousands of people are helped in Columbia and the surrounding area through the services of The Christian Counseling Center of First Presbyterian Church.
Our Philosophy
OUR VISION
To provide the highest level of Christian counseling that will result in changed lives and have eternal impact in Columbia and throughout the world.
OUR MISSION
The Christian Counseling Center has the unique role in assisting First Presbyterian Church by providing Biblically-based clinical counseling and preventative services in order to build vibrant lives and strong families. This ministry is available to members of the church as well as to all who seek personal and relational wholeness.
COMMITMENT TO PRIVACY
We are committed to privacy, both from an ethical and legal standpoint. As a counseling center, we follow the HIPAA regulations as outlined in our Notice of Privacy Policies.
Our Theology
Christian counseling involves the therapeutic application of empathetic listening, discerning insight and practical strategies as well as the careful application of the Word of God, directly or indirectly, to the situations presented to the counselor. Together the client and the counselor seek truth within the context of faith and learn to apply such truth to daily living.
Our Providers
Learn more about our providers who provide Biblically-based clinical counseling and preventative services in order to build vibrant lives and strong families.
Make a Donation
As a 501(c)(3), The Christian Counseling Center strives to offer counseling to individuals, regardless of their ability to pay. This is made possible through the generous donations of our partners in ministry.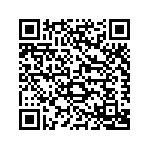 Scan the QR code to contribute today or schedule a donation!
Main Office
1500 Lady Street
Columbia, SC 29201
Monday-Thursday- 8:30-5:00
Friday- 8:30-12:30
St. Andrews Office
Located in St. Andrews Presbyterian
6952 St. Andrews Road
Columbia, SC 29212
Northeast Office
Located in Crossings Community Church
2831 Clemson Road
Columbia, SC 29229
Sumter Office
Located in Westminster Presbyterian Church 230 Alice Drive Sumter, SC 29150
Satellite Office
Located in N. Trenholm Road Baptist Church
6515 N. Trenholm Road, Columbia,
SC 29206.